Concert 1 "Wild Wild West"
Celebrating America's Frontier
October 12, 2017     7:30 PM
Wine & Cheese Reception 6:30 pm
Cailloux Theater – Kerrville, Texas
PERFORMANCES INCLUDE
The Cowboys Overture – John Williams
Violin Concerto in D Major – Erich Wolfgang Korngold
Alina Kobialka, guest violin soloist
Grand Canyon Suite – Ferdinand Rudolph von Grofé
Sponsored by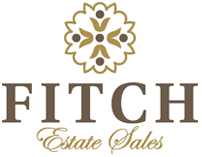 Dear Symphony of the Hills Friends,
The first performance of our 5-concert season opens with a classical bang! From John Williams to Ferde Grofé, the featured selections are all thrilling orchestral works that are connected by the zeal of the human spirit to explore new heights and to challenge the unknown.
This concert features a theme inspired by the American frontier spirit as seen in the cowboy personae, the grand landscapes, and even the frontier of musical composition. Many artists were drawn to the New World (e.g. Antonin Dvorak) just as American composers were beginning to be respected and sought after around the world. The centerpiece for this concert is the Concerto in D Major for Violin and Orchestra by Erich Korngold. Korngold was an Austrian-born composer who travelled to America to write film scores for Hollywood movies. He sought citizenship in the United States to escape Hitler's persecution of Jews, and became a naturalized citizen. Performing the Korngold Concerto with the Symphony of the Hills is a fabulous up and coming violinist, Ms. Alina Kobialka, daughter of Symphony of the Hills concertmaster, Daniel Kobialka.
The concert will open with the dean of American composers, John Williams, and his thrilling overture to the 1972 movie The Cowboys. After the Korngold Violin Concerto, the second half of the program will showcase the wild grandeur of America's most famous natural attraction, the Grand Canyon, as expressed musically by Ferde Grofé in his Grand Canyon Suite. Our nation's parks and natural settings are a source of pride and have been studied and documented in numerous books, articles and video series.
On behalf of the Symphony of the Hills board, staff, and musicians, we hope to see you as we kick off our 2017-18 season!
With sincere thanks for your support,
Gene Dowdy
Conductor & Artistic Director
---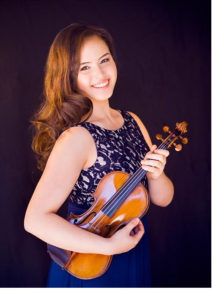 Alina Ming Kobialka, Soloist
Twenty-year old violinist Alina Ming Kobialka has been praised as a remarkable young soloist due to her beautiful tone, effortless precision, and musical maturity beyond her years. After her first guest solo appearance with orchestra at the age of ten, she has toured and performed with many ensembles, both nationally and internationally. The San Francisco Classical Voice described her as a "jaw-droppingly assured" soloist, who "made present and future converge." The Las Vegas Review Journal wrote, "Watch for her name. She appears to be bound for greatness."
At the age of 13, Alina won the San Francisco Symphony Youth Orchestra's Concerto Competition and performed the Tchaikovsky Violin Concerto with the orchestra. The following summer, she toured with them throughout Europe, performing in some of the continent's most prestigious halls and festivals, including the Berlin Philharmonie and Rheingau Musik Festival.
A year later, Ms. Kobialka made her solo debut with the San Francisco Symphony at their 100th Anniversary Reunion Concert in Davies Symphony Hall, and was featured live on the nationally acclaimed radio show NPR's From the Top. Not long after, she took the grand prize at the 2012 Mondavi Center National Young Artists Competition, and made her Mondavi Center debut with Maestro Christian Baldini and the UC Davis Symphony Orchestra.
Ms. Kobialka has performed series of concerts at the Innsbrook Institute in Missouri, and the Aspen Music Festival. In 2014, she made her debut with the Las Vegas Philharmonic and the Camellia Symphony, and her second solo appearance with the San Francisco Symphony. She was also featured on the morning show "Vegas Morning Blend" on ABC.
In November 2014, Alina performed with renowned violinist Laurent Korcia and the Colburn Academy Virtuosi Orchestra at the Colburn School's inaugural Academy Guest Artist Series Concert, and soloed with the Kagawa International Intercultural Youth Orchestra in Japan. She began 2015 in Asia, where she performed with the Macau Youth Symphony for their New Years' Concert, and was featured on the Macau Morning Show. Other concerts include her debut with the California Symphony, and returning as a guest soloist with Symphony Parnassus for their 25th Anniversary Concert.
In 2016, Alina Kobialka returned as a soloist with the San Francisco Symphony, and made her performance debut at the Heifetz International Music Institute. She was recently awarded second prize at the 2017 inaugural Elmar Oliveira International Violin Competition. Alina was also an artist at the Marlboro Music Festival this past summer.
Ms. Kobialka is a Colburn Music Academy alumna. Her past teachers include Li Lin, Wei He, Danielle Belen, and Robert Lipsett. She currently studies with Ilya Kaler.
David Murdoch, author of The American West has said: "No other nation has taken a time and place from its past and produced a construct of the imagination equal to America's creation of the West." Indeed, the American west has attained mythic status as a result of countless books, stories, motion pictures and majestic musical compositions over a period of at least a century. These have generally portrayed an untamed and unforgiving domain. By any definition the west was wild, and this idea was translated into art in all its forms, but particularly in music.
The Cowboys Overture
John Williams (1932-)
We have often heard our Symphony of the Hills play John Williams' music over the years. He is an American institution, feted with five Academy Awards, four Golden Globes and 22 Grammys, and was the recipient of the Kennedy Center Honors in 2004.
It's a real pity that the western genre–which dominated films in the 40s and 50s–has gradually faded, because there is surely no other genre that so inspired composers of theme music for motion pictures. John Williams would seem to be a natural for the genre, but only worked in it a few times. Luckily for us, some of his creative efforts resulted in the background music as for the motion picture The Cowboys and subsequently in his composition The Cowboys Overture. In the composer's own words: "The Cowboys was a film directed by the very talented Mark Rydel and which featured John Wayne, probably Hollywood's quintessential cowboy. The movie required a vigorous musical score to accompany virtuoso horseback riding and calf roping, and when my friend Andre Previn heard fragments of the score, he suggested that a concert overture lay hidden within the film's music. Several years slipped by, and each time I saw the indefatigable Previn he would ask me, 'Have you made an overture of The Cowboys yet?' He kept this up until 1980, when I finally worked out the piece and played it at a Boston Pops concert. Both the orchestra and the audience seemed to enjoy the music to such an extent that it has been part of our repertoire ever since."
Violin Concerto in D Major
Erich Wolfgang Korngold (1897–1957)
Alina Kobialka, Solo Violinist
Erich Korngold was an Austrian-born child prodigy who became one of the most influential composers in the history of Hollywood movie making, the first composer of international stature to write scores for motion pictures.
Korngold wrote his first ballet in Vienna at age 11, followed two years later by his Piano Sonata, played throughout Europe. He wrote two one-act operas which premiered in Munich in 1916; his opera Die tote Stadt (The Dead City) premiered in Hamburg and Cologne. During the 1920s he conducted the Hamburg Opera and re-orchestrated, re-arranged and nearly re-composed operettas by Johann Strauss II. By 1931 he was a professor of music at Vienna State Academy.
As a result of the rise of the Nazi regime, and following the request of motion picture director Max Reinhardt, Korngold moved to the U.S. in 1934 to write music scores for films. Two of his scores won Oscars. Overall, he wrote the score for 16 Hollywood films and was considered a pioneer of film music.
Korngold's Violin Concerto in D Major is played this evening by Alina Kobialka, an accomplished and sought-after violin virtuoso, who also happens to be the daughter of our Concertmaster, Dan Kobialka. The work comprises three movements: 1) Moderato nobile: The violin solo which opens the concerto is a theme running over two octaves in five notes, and a second theme, more expansive and reliant upon the orchestra; 2) Romanze: A lone clarinet introduces the principal theme of this slow movement, with a contrasting middle section that seems to have been uniquely composed for the concerto. 3) Allegro assai vivace: The most demanding movement for the soloist begins with a staccato jig, leads to a second theme, then builds to a virtuoso climax.
Grand Canyon Suite
Ferdinand Rudolph von Grofé (1892–1972)
Ferdinand (Ferdie) Rudolph von Grofé, born in New York City, was the quintessential musician. Ferdie was proficient on piano, violin, viola, horn and cornet, and was schooled in composition. He probably came by his extensive musical talents and interests from his genes: in his family tree there are four generations of classical musicians. His father was a baritone who sang mainly light opera; his mother was a professional cellist and versatile music teacher, who taught Ferdie to play the violin and piano. Ferdie's grandfather was a cellist in the Metropolitan Opera Orchestra in New York and his uncle a first violinist and Concertmaster of the Los Angeles Symphony.
Grofé didn't jump right into music. He left home at age 14 and variously worked as a milkman, truck driver, usher, newsboy, elevator operator, book binder, iron factory worker, and piano player (in a bar for two dollars a day.) He continued studying piano and violin. When he was 15 he was performing with dance bands, also playing the alto horn. He was 17 when he wrote his first commissioned work.
Grofé became a prolific composer as well as arranger who wrote dozens of orchestral works for musical theater, symphonic orchestra and motion pictures. He was involved with movies until the end of his life in 1972. He is best known for his composition of the Grand Canyon Suite (1931), a work in five movements initially entitled "A Picture of the Grand Canyon." The piece was so highly regarded that it was recorded for RCA Victor with the NBC Symphony Orchestra conducted by Arturo Toscanini in Carnegie Hall in 1945, with the composer present.
In 1958, Walt Disney released a live-action short subject based on the suite. The thirty-minute film entitled Grand Canyon used no actors or dialogue, only shots of the Canyon itself and several animals around the area, with Grofé's music as background. The film won an Academy Award for Best Live Action Short Subject and was shown as a featurette accompanying Disney's 1959 Sleeping Beauty.
Concert Notes by Jim Adams