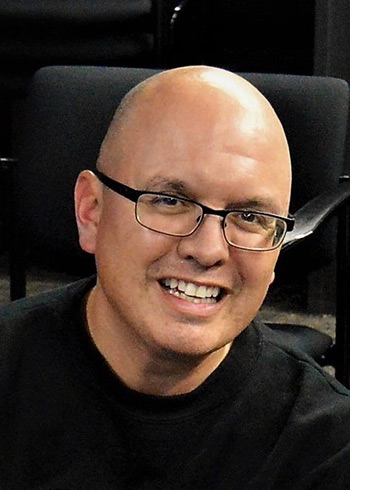 Michael Kahl grew up in El Paso and was exposed to music at an early age where he sang in the Children's church choir. Michael graduated from the University of Texas at El Paso with a Bachelor's Degree in Music Education and has two Masters of Fine Arts, one in Vocal Performance from SMU and the other in Choral Conducting from UTSA.
Michael Kahl started his collegiate teaching career in 1995 at Mesa Community College in Mesa, AZ. In 1998, Michael became the Music Director at Travis Park United Methodist in San Antonio. In 2001, He taught for two years at Palo Alto Community College in San Antonio. Michael began teaching at Schreiner University in Kerrville, TX in 2003, where he is currently the director of the choral program and teaches music courses such as conducting, composition, Music History and voice lessons. Michael is also the Performing Arts Living and Learning Community Coordinator where he works with freshmen who are passionate about Theater, Music, Dance and Art.
Michael is also the Chorus Master for the Symphony of the Hills Chorus. He once held this positon from 2008-2012 and is excited to once again work with community singers and the Symphony of the Hills Orchestra. In his spare time Michael enjoys running with his dog Matilda through the neighborhoods of Kerrville and on the Schreiner campus.