April 26, 2018    7:30 PM
Wine & Cheese Reception 6:30 pm
Cailloux Theater – Kerrville, Texas
Sponsored by: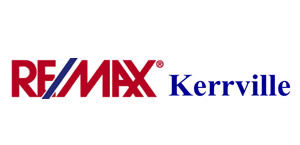 ReMax Kerrville
PERFORMANCES INCLUDE
Strike Up the Band Overture – George Gershwin
Suite from Karelia – Jean Sibelius
Trumpeter's Lullaby – Leroy Anderson
George Eychner, Soloist 
Circus Polka: for a Young Elephant – Igor Stavinsky
The Irish Dragoon, Circus Galop  – John Phillip Sousa
Marche Slave – Pyotr Ilyich Tchaikovsky
Seventy Six Trombones, from The Music Man – Meredith Willson
Bugler's Holiday – Leroy Anderson
A Salute to the Big Bands – Calvin Custer, arr.
Festive Overture – Dmitri Shostakovich
SYMPHONY OF THE HILLS
17TH SEASON
Our mission is to provide great symphonic music to audiences throughout the Texas Hill Country. We are especially proud that important parts of our mission are to expand the appreciation of music and to encourage the musical interests of 3rd and 4th graders throughout the community. The Symphony of the Hills lives up to its name, as our 75-piece orchestra creates the harmonies that flow from…through…and for…all lovers of music in the Texas Hill Country.
Our 2017-2018 concert programs are exciting. They will maintain the base of classical music that you desire and will include music that will enhance the appeal of the Symphony to a broader audience.  It is our goal to make your Symphony Experience delightful in every sense.  We always value and appreciate your comments and input.  Contact Us
JOIN US IN
2017-2018
Please join us in celebrating the highest level of musicianship, performed in the most beautiful hall in the Hill Country. There is so much great music, and we can't wait to play it for you!
Experience symphonic music presented with high artistic standards.
Enjoy priority seating, recognition, and connection with other music lovers.
Encourage knowledge and appreciation of classical music through children's concerts.
Invest in the community and enhance the quality of life in the Hill Country.
Receive charitable tax deductions for your philanthropic gifts.
THE SYMPHONY OF THE HILLS OPERATES SUSTAINABLY
The Symphony of the Hills Board of Directors says "THANK YOU" to all of our Patrons, Donors, Business Sponsors, as well as Foundations and both Private and Public Sector Grantors for your generous ongoing support of our mission and performances. Patron Tickets and Donations provided 60% of last season's funding; other Ticket Sales provided 23%; with Sponsorships, Grants, and Ads providing the remaining 17% of last season's funding.
We are especially appreciative of our family of Patrons, Donors, Grantors and Business Sponsors. You provide our Symphony with the support necessary to continue performing symphonic music for Hill Country audiences while developing the musical talents of people throughout the community.